-----,--
上記の広告は1ヶ月以上更新のないブログに表示されています。
新しい記事を書く事で広告が消せます。
10-16,2014
〠
Thanks very much for coming to the Vernissage and the exhibition in Bad Säckingen!
Your comments and appreciation are positive energy and keep me inspired and creative.
And for those who took part in the calligraphy workshop on Saturday,
I would like to give you all -a great compliment on your concentration and mindfulness
- you did really a fantastic job.
Doumo Arigatou
スポンサーサイト
07-21,2012

I've just organized a SHODO Japanese calligraphy workshop in Freiburg, Germany.
The theme is " autumn and mindfulness".

For booking the place or more information, please just send me a mail.
The place is available for 10-12 max. people.

If you already have calligraphy brushes, ink stones, ink sticks please bring them with you.
All the levels from beginners to intermediate are welcome!

Here is the link to my School of Japanese calligraphy :  
http://j.mp/Calligraphy-School

Wochenend Workshop
mit Kalligraphin Rie Takeda

Sa.17. Nov + So.18.Nov
 

Thema:
" Herbst und Achtsamkeit "


Sa.17. November von 15– 18 Uhr und
So.18. November von 11 -14 Uhr


Haus DIVA, Raum 011, EG-Nord 


Lise-Meitner-Straße 12 

Vauban, 79100 Freiburg

Kursgebühr: € 95,- inkl. Material

Anmeldung : rie@takeda-art.com
www.neo-japonism.com


03-12,2012
03-08,2012
Hi everyone!
Thanks very much for coming to the opening party!
Arigato!
I just display some snaps - from the performance "Ink on stone" at the party.

The character on the stone is " KIZUNA "
means a spiritual connection between people, nature and cosmos.

The stone was so rough and organic!!
It was not easy to do any calligraphy on such a surface.
So I did have to controll the brush with special angles very slowly so the ink would not drop too much.
And I must say I enjoyed so much such an intense flow of pure concentration!
The result was amazing. The rough surface creates such an interesting deep effect.
I could not help feeling the energy of the stone as well as the audience during the performance.


*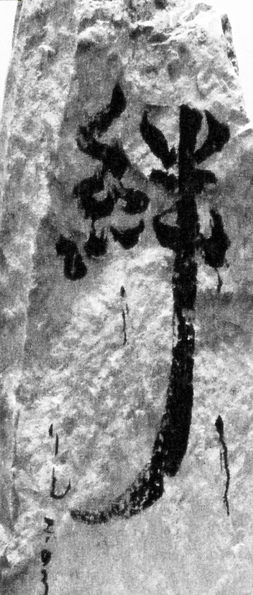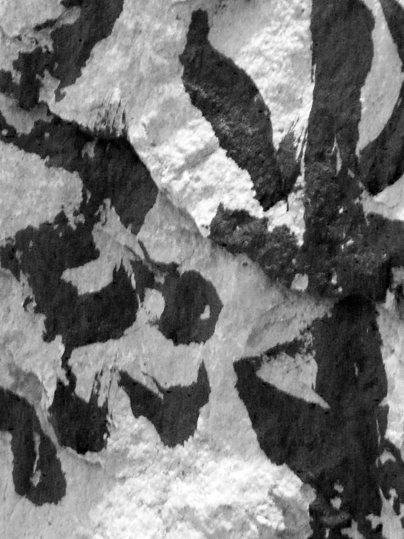 02-21,2012
You are all invited to the opening party of my new exhibition " INK IN ART "
I am showing my new calligraphy works as a guest artist.
INK IN ART 02.03-22-04.2012
Vernissage am Freitag,den 2. März2012, 19.30 Uhr
Galerie 4e
Riegeler Straße 4e, 79111 Freiburg
www.atelier4e.de
02-01,2012

At the weekend I was invited to give a KAKIZOME workshop
with Japanese children groups in Freiburg.

One group was with very small kids ( 2-4 years old)
and another with 5 to 9 years old.
They are either Japanese or Japanese mixed kids.
And most of them are bilingual.
 
As it is the year of the Dragon,
we did the Kakizome with Dragon  "TATSU"
And I made an easy SUMIE of a sea dragon for small group.

09-04,2010

I decided to pick the word which is simple and deep - one of my favorite Japanese words:

Arigatou / Thank you / Danke

The word quell of Arigatou is from ARIGATASHI- is composed of two words:
the verb ari "to be" and the adjective katashi "difficult".
The original meaning was "difficult to be, or difficult to exist",
and then developed into the meaning of "rare" and thus "special",
- -* worthy of being thankful for.*

Buddhistically saying , Arigatou is being thankful for being given life and love.
Only later the use of Arigato as we know *Thank you * spreaded.
The adjective form appears in the oldest literature of the 10th century
* MAKURANOSOUSHI- The Pillow Book *.

Some believes that it is most positive and most therapeutic word to say for both mind and body.

You'd be amazed how many things that are worth of being thankful for!
09-03,2010
I'd just like to say thanks very much for those who came to the opening party yesterday.
I was very happy to see you all!
- I was very busy all the time - so feeling pity that I did not have much time to speak to you.
All your heartful encouraging words will be transformed into my creative energy!
I thank you!
ARIGATOU.
P.S. I will soon update some of nice opening party photos, looking forward to them!
©RIE TAKEDA
魔法の言葉 THE MAGIC WORD
有難うって 
心ヲこめて いってみる
ほら 又
太陽さんが 笑った
Let us say ' thank you ' with full heart.
Look, dear sunlight smiles back again
Arigatou
魔法の言葉 THE MAGIC WORD
Japanese ink and Gouache on handmade paper, 70x90cm
2010

The original work is sold.
Limited hand signed art print ( in 30x21cm ) is available.